I'd watch this two movies.....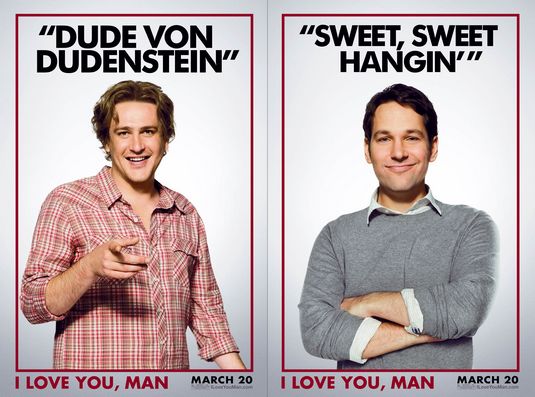 To read the short review of this two movies,
you can read from
here
.
After all, I only want to tell you that I highly suggesting you to watch the ' I Love You, Man ' movie. Trust me its worth it than to catch a ticket for ' Night At The Museum 2 '. What can I say? sequel-movies always failed at it's next sequel. Let me gives you the other examples of sequel movies that failed...
Princess Diary 1 - best! cute, spontaneous and fresh acting and ideas
but when Princess Diary 2 came out - dull!
Miss Congeniality - sangat suke movie ni. I watched for hundred times!
but Miss Congeniality 2 - bored!
what else? arghh! can't figured out others. But always been like that! The second sequel not really good as the first one. Anyway, ' Night At The Museum 2 ' still can be consider as the good movie as the variability appeared in the characters.
p/s : If you already watched ' I Love You, Man ', please log in
here
and vote this movie for the
"
best kiss"
2009 MTV Movie Awards! :p
Toodles!
Enjoy the movies!